A beach massage is probably one of the most delightful things to do during a de-stressing beach holiday. Getting a massage on the beach while listening to the sounds of the ocean can do wonders for the psyche. Taking in the scents of the ocean air mingling with natural massage oils while feeling the calming breeze can all aid in calmness and tranquillity.
A masseur's service list may include an enlightening head, neck and shoulder massage that relieves tension and produces a sense of well-being. Or a back, neck and shoulder massage to soothe whilst reducing stress and strain. With such services offered, the only difficulty whilst sunbathing would be choosing between relaxing and deep tissue manipulations for a perfect treatment.
Some luxury villas present much more than a simple beach massage on the sun lounger and boast special facilities for a sensational spa treatment. Going that extra mile, some offer everything from a refreshing facial and perfect pedicure to a complete mud wrap, salt scrub and hot stone therapy!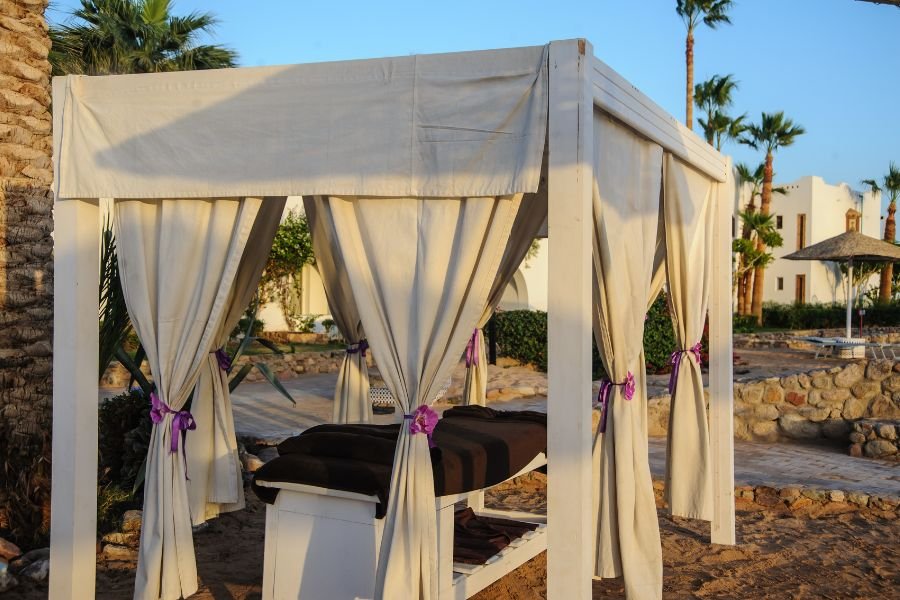 Benefits of working abroad as a massage therapist
While the benefits of massage therapy are well documented, working abroad as a therapist is also noteworthy to those considering this career. After a short trial basis working abroad as a massage therapist, some workers decide to renew their contracts as European or International masseurs. Various benefits massage therapists receive in their job position whilst working as a masseur include; working outside in the sun in spectacular locations, flexible hours and meeting people from all over the world.
Unlike the Mediterranean climate, it's evident that the English weather is not so conducive for massage therapists to earn a good living from offering massages on the coasts of England 24/7. Yet many mobile massage therapists in the UK are good at what they do and make a good living as a masseur. The benefits of massage therapy are numerous, and the need for therapists seems ongoing.
Qualifications for a massage therapist
If you've been on a beach holiday outside of a resort, you've likely seen a flurry of massage therapists roaming the beach, approaching every person sunbathing and offering their massage services. There's no doubt about it, masseurs, throughout Spain & the Canary Islands, are skilled. However, you, too, may have wondered if all of the myriads of beach masseuses are fully qualified.
It's been noted that some practitioners may receive only in-house training while guaranteeing the highest care and service standards. Many authorities suggest that practitioners should realistically be minimum diploma qualified no matter which country they become massage therapists. While looking out for the customer, numerous massage and spa businesses won't accept new therapists unless they are fully qualified to NVQ level 3 or equivalent in massage.
One official massage company, Massage Beach Limited, is an award-winning enterprise with a large team of expert, professional therapists that operate throughout Spain. Massage Beach provides a complete massage, spa and beauty service for hotels and beach clubs. They even manage this service for large and prestigious international companies, including TUI, AzuLine, AluaHotels, PlayaSol, and Occidental hotels.