Orlando may be best known for its theme parks, but if you want to head to the coast, there are plenty of beaches within easy driving distance. The great Atlantic beaches on the east coast are certainly closer than those on the West coast. What's also great is that these beaches also offer water-sport enthusiasts much bigger waves and have a few extra attractions to offer.
The most popular beaches on this side of Orlando take less than 75 minutes to get there. And believe me, some of them are a little bit of paradise and worth every minute of the trip. There's also several more on the west coast that are also well worth the leisurely drive.
Best beaches near Orlando
The closest beach to Orlando East coast is the pretty Cocoa Beach. The beach offers water sports, some great museums on its doorstep, busy nightlife, a lively pier area, large picnic pavilions, and great views of space shuttle launches from nearby Cape Canaveral.
Daytona Beach Florida is also a stunning setting, with its warm golden sand and clear waters. Great for families as there's always plenty of lifeguards on duty and it has its own water park and family attractions on-site. Other famous attractions are just within a short car ride. Orlando to Daytona Beach is also a nice drive and will take around 80 minutes.
If you are looking for Orlando beaches that are quiet and paradisaical, New Smyrna beach may be the location for you. It's surrounded by natural beauty with its white sand and plenty of dunes to explore. Known for its coastal architecture and personality, New Smyrna Beach is a prime location for surfers as well as visitors looking for a relaxed atmosphere yet filled with hidden adventures. The area is surrounded by intriguing history, artistic talents, original boutiques, local eateries and more than enough outdoor activities to fill your holiday schedule.
Clearwater Beach Orlando
If you are tight on holiday time, you may wonder when planning, is it worth the 2 hours drive to Clearwater Beach from Orlando? Well, that depends. The Atlantic Ocean is quite different from the Gulf of Mexico. Some holidaymakers just don't like the 'Atlantic water' and the beaches on that coast. However, the water on the Gulf side can be so much nicer and some argue that the sand is much more attractive. Once voted "Best Beach Town in Florida, Clearwater Beach has beautiful white sand and clear, shallow water. This really is the ideal playground for families.
Best visitor attractions in Orlando
Now as we all know, many visit Orlando for a very different reason and the beaches are just a little extra fine 'icing on the cake'.
From the magic of Walt Disney World Resort and the fairy-tale style of all Disney traditions, the incredible themed water parks, to its over 170 world-class golf courses, young and old continue to make Orlando Florida a part of their next family holiday.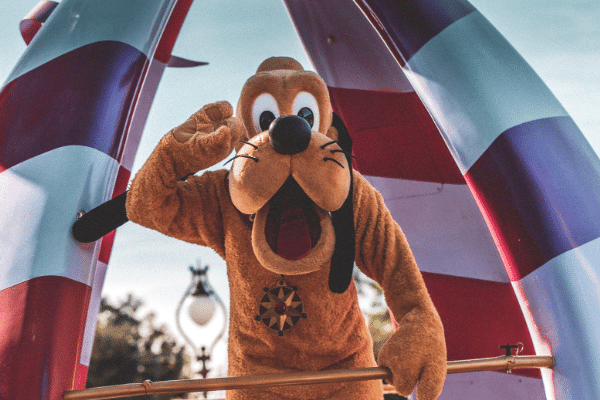 Now while some come just to enjoy the hair-raising coasters of Universal Orlando Resort, some may be unaware of the unforgettable ecotourism experiences that also await them.
Boggy Creek airboat is one such adventure. The excursion allows you to cruise the swamps by day, sunset or night on an airboat with a local guide who knows the wetlands well and where to locate the best wildlife for your trip. Located in the famous region of Kissimmee near Walt Disney World, the attraction glides across the headwaters of the Florida Everglades at speeds up to 64 Kilometres per hour aboard a six-passenger airboat. During the 45-minute tour, you'll encounter areas untouched by man and see a wide range of exotic wildlife, so keep a lookout for alligators.
Although Wet n Wild water park is now permanently closed, Disney's Typhoon Lagoon water theme park is still going strong. It's located at the Walt Disney World Resort in Lake Buena Vista, Florida near Orlando, and is one of two operating water parks at the resort. It is famous for the Castaway creek ride where you can drift all day on an inner tube as you float down its scenic 2000 foot long lazy river that encircles the entire water park.
Best time to visit Orlando
In my opinion, the very best time to visit Orlando is anytime from March to May. That's the time of year you'll find the most attractive weather. You will also find more appealing prices on travel and accommodation, that's outside of the school holidays of course.
Likewise, September to mid-November offers comfortable temperatures and reasonable airfare and hotel rates, but autumn's months make up the most active part of Florida's hurricane season which falls between June and November.
Summertime is the worst season to plan a trip to the area – that's when the state's heat and humidity are on the border of being hard to bear for some, and hotels take advantage of the school break to drive up room rates. Although August will often be humid and very hot, if you enjoy the pool and water parks during the day and the theme parks evening time, it can still be an awesome trip. If you're staying at Disney resort, then August would be better as they start the free dining then.
Plan ahead of time all of the parks you want to visit and the rides and shows you'd like to see and do, and you can, generally enjoy most months to visit Orlando.
Weather in Orlando Florida
The weather in Orlando is usually quite predictable. In other words depending on what month you plan to visit you will often know whether to bring an umbrella or SPF 30 sunscreen or both for certain months. Usually for most days during March through to May the weather in Orlando is constantly high 50's to high 80's most days from March to May. July will be very hot and parks can get quite crowded, but even that doesn't mean it will be terrible. Some of the best theme parks have amazing indoor activities to cool down from the heat and enjoy air-conditioning.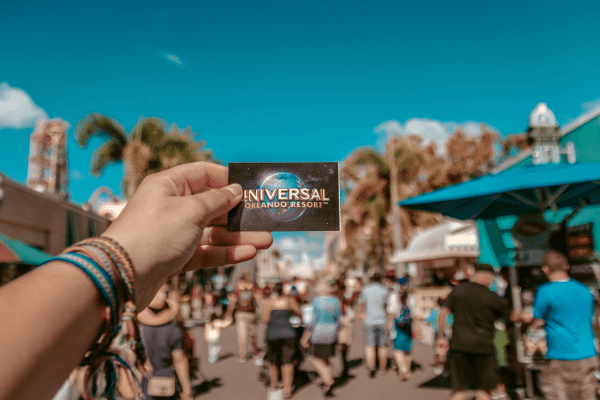 The best location for accommodation in Orlando
Sheraton suites Orlando airport accommodation boasts a warm, cosy atmosphere and contemporary styles with the usual comforting Sheraton 'home' touches.
It offers a complimentary 24-hour shuttle service to and from Orlando International Airport (MCO), which is only 1 mile away. Their all-suite hotel is ideally located near Orlando's best attractions, including SeaWorld, Walt Disney World, Port Canaveral and Universal Studios.
Best hotels to stay in Orlando
Just one hour away from the famous Cocoa Beach is the Rosen Inn at Pointe Orlando. They boast style and comfort yet at a budget-friendly price. So if you manage to get a good deal on a Fly drive holiday to Orlando, this accommodation is affordable but still has all your necessary amenities and is perfectly situated. Of course, if you want to find discounts to Orlando hotels all year round, then you may prefer to go directly with Orlando Escape. You can find their top 20 Orlando hotel deals on that page. 
Orlando Florida holidays discounts and promotions 
Promotional discounts for Universal studios holidays are also not to be overlooked either. Booking in advance can also mean a huge saving for families with children. A Universal Orlando Resort holiday means that you get all three amazing theme parks included in the price; Universal Studios Florida, Universal's Islands of Adventure, and Universal's Volcano Bay water theme park. Enjoy great value savings package holidays, when you book flights and hotels, or flights and car hire together.
Whether you're a Florida resident or otherwise ready to travel and enjoy a staycation, or you're looking for a discount looking for cheap plane tickets to Orlando, by booking early you can grab some great bargains. Orlando is a city that's inspired by dreams and wonder, and there's no limit to the many adventures and exciting times that await you