Being one of the most captivating islands that make up the 1700 in the Florida Keys, Key West truly is paradise for beach lovers.  There are several places to snorkel and kayak out of Key West, some better than others. Air and water conditions can be fantastic at this far tip of Florida with some amazing beaches to enjoy too. 
The largest beach in Key West, and said to be the best public beach in this zone is Smathers Beach. This shoreline is a magnet for those who love attractive sandy beaches and perfectly clear waters. The sea here is quite shallow for a good distance form the shore, so its ideal for families and younger children. There is a good number of sports enjoyed here such as volleyball, kayaking, snorkelling and parasailing is also common.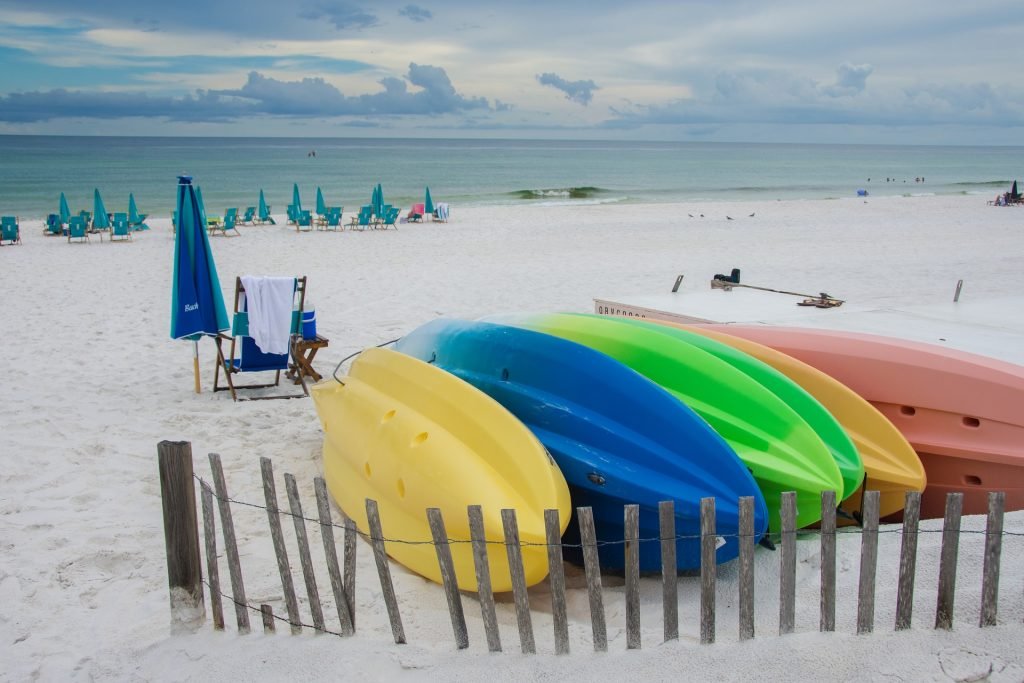 This well cared beach is a personal favourite and has all local amenities such as toilets, changing rooms and food and drinks kiosks. On the positive, Smathers beach looks beautiful and has hotels located conveniently adjacent to it. It is not usually overcrowded and has a nice pathway alongside it where you can get some steps in and enjoy a bit of walking to stretch your legs. On the downside, it is long but is also quite a narrow beach. Also, though the sea is shallow for a good part, the sea bed is very soft to begin with and you can sink ankle deep. This maybe because the beach is man made and the sand has to be brought in.
Overall, the beach may not win any international awards, but the whole view from the beach is very photogenic and the water looks amazing.
This beautiful beach is easily accessible from Key West International Airport.