Popular with holidaymakers since the 1800s because of its spectacular coastline and beaches, the quaint Devon fishing town of Ilfracombe has visitors coming back year after year. While most things in Ilfracombe revolve around the beach, the town and surrounding area are full of fun and exciting things to see and do. With more and more people considering holidaying closer to home this year we thought we would put together a top ten list of what to do in Ilfracombe on your next holiday.
Ilfracombe Harbour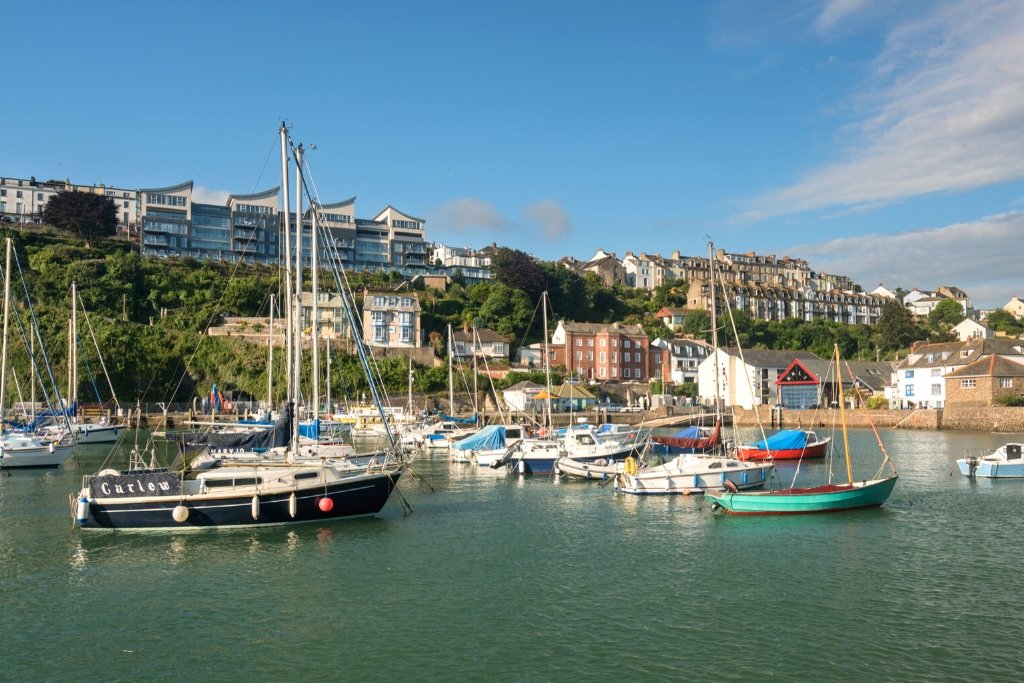 With its sheltered location, Ilfracombe Harbour has been in operation since the 1100s. Today, just like in times gone by, you can watch the fishing boats come in on the high tide to unload their catch. Surrounding the harbour, you will find shops catering to tourists, old fashioned pubs, cafes and of course traditional fish and chips. From Ilfracombe Harbour, you can take a boat trip to watch the dolphins or visit Lundy Island.
Lundy Island
Named Lund-ey, meaning Puffin Island by the Vikings in the 9th century AD, Lundy Island is an unspoiled beauty that is home to many native and migrating birds. Located where the Bristol Channel meets the Atlantic Ocean, a day trip to Lundy is an exciting adventure for the entire family. During the summer months, MS Oldenburg departs from Ilfracombe Harbour at 10:00 and arrives back in Ilfracombe at 18:00. The journey to Lundy takes just under two hours, and if you are lucky, you might get to see playful dolphins following alongside the ship. Lundy Island is owned and operated by The National Trust.
South West Coast Path
Famous for its high cliffs and jaw-dropping scenery, the 13.6 mile stretch of the South West Coast Path that passes through Ilfracombe is considered as being the most challenging part of the 630-mile coastal route. While being a curse for shipping, the rugged North Devon coast was a haven for smugglers who in the 18th and 19th centuries used hidden coves to bring their contraband ashore. Make sure to wear sturdy boots and be prepared for the breath-taking views.
Tunnels Beaches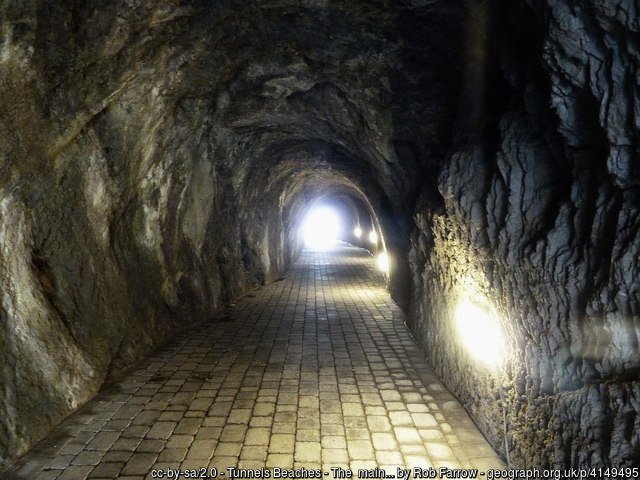 Carved by hand through steep slate cliffs in the 1820s, the four tunnels allowed Victorian bathers to access Ilfracomes best-sheltered beach. It was the building of the tunnels that turned Ilfracombe into a summer resort for thousands of Victorian tourists. Today, due to the dramatic backdrop, the tunnels beaches are often used as a location for wedding photographs.
Chapel of St Nicholas on Lantern Hill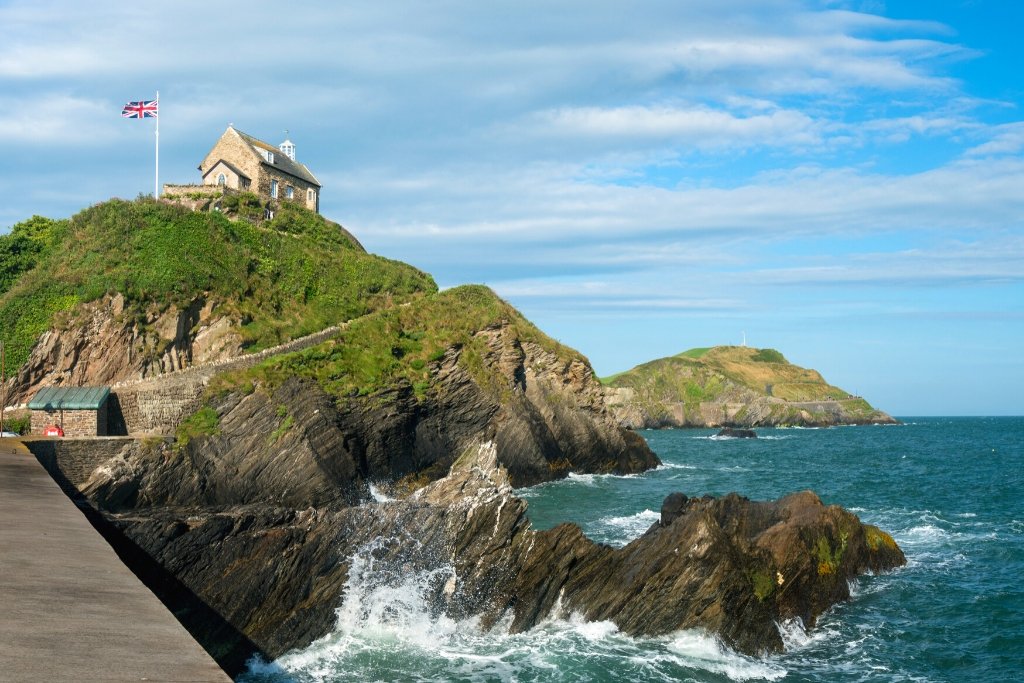 Perched on a hill between the harbour and the sea is the 650-year-old glass-turreted St Nicholas Chapel. First built as a place of worship for the people of Ilfracombe the chapel also served as a lighthouse and is believed to be the oldest working lighthouse in England. Admission to the lighthouse is free, and on a clear day, you can see the coastline of Wales.
Cream tea at the Old Corn Mill
Devon is, of course, famous for its clotted cream making a stop for an afternoon tea and scone an absolute must while visiting Ilfracombe. Having been voted The Best Tea Room in Devon year after year, the Old Corn Mill is a lovely place to go and sample a Devon tradition. The Old Corn Mill tearoom is set in a unique 16th-century watermill just 300 metres from Hele Bay Beach.
H2Outdoor
If you are up for surfing, kayaking, or maybe some wild swimming, H2Outdoor offers a variety of packages that can be developed to meet all requirements and capabilities. You don't have to be an adrenaline junkie to enjoy adventure sports, but you might well be if you are up for a challenge. More information about the activities and packages can be found by visiting www.h2outdoor.co.uk
Ilfracombe Aquarium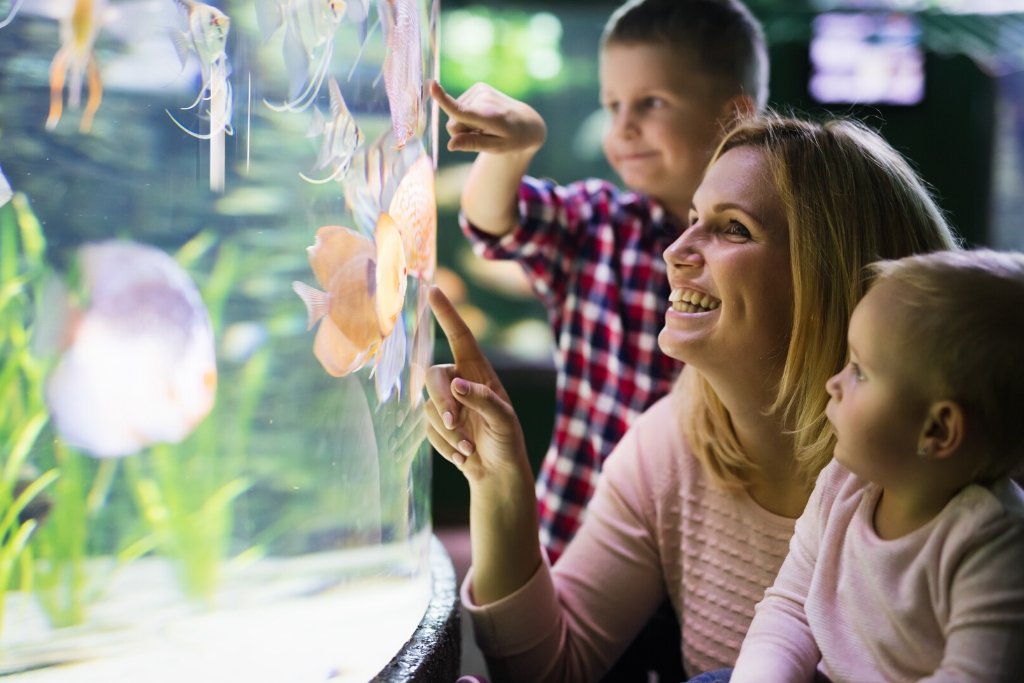 Located in the Ilfracombe Harbour inside the old lifeboat house, Ilfracombe Aquarium has a wide selection of marine and sea life that call North Devon home. In total, the aquarium has more than 75 species of sea creatures that will give you a unique understanding of the underwater world. A visit to the Ilfracombe Aquarium is a great learning experience for children and an ideal outing for the entire family.
And there you have it – all my suggestions for what to do in Ilfracombe! It's a wonderful place to visit. I'm sure once you have been you will want to return again.